10 tips for RVing in Sedona
Sedona is one of those magical places in the US that is a must see. And, for RVers, it's really a place to go as well. Sedona's magic comes from a tremendous amount of iron ore in the rock formations that surround the city giving off a magical red coloring to the cliffs that are at at every glance.
Depending on whom you ask, there are a variety of different reasons to visit Sedona. You can go for the food, the outdoor activities, the stargazing, the tours, the wine, the history and even the arts culture. But many make the pilgrimage here from around the globe for the vortexes.
The Vortexes
I was accused of being a nonbeliever and a dullard when I scoffed at the vortexes in Sedona but many don't share my harrumph. The vortexes are cyclones of energy that come directly from the earth that theoretically can be felt by those in their presence.
There are four primary vortexes in the city, each radiating its own particular energy. They're actually categorized as "feminine" and "masculine." I tried to visit the one at the airport but the parking was lousy and, frankly, I was headed to the brewery. They don't call me the Hoppy Camper for nothing, you know. But do go and experience this - whether it's bull feathers or real it's pretty cool. From what I've heard and read.
The Brewery
Ten years ago I visited Sedona and my wife discovered that they had a brewery there, the Oak Creek Brewery. We went and enjoyed an afternoon with a variety of their beers but the one that stood out in my mind was their brown ale. A decade later almost nothing's changed, other than a new paint job in the brewery. That brown ale is still fantastic.
They do have a gent in the brewery preparing barbecue and I tried it after a sampler of their beers. It was definitely a nice compliment to the brew and it's convenient to have someone there serving up barbecue. Not the best, not the worst. Definitely not bad.
Apparently now there is a dining establishment that also has their beers and name but the original Oak Creek Brewery is the place to go with a pair of shorts and good conversation. In fact, one of the people with whom we conversed was a Pink Jeep Driver.
The Pink Jeeps
Last time I was in Sedona I took a Pink Jeep tour and it was so terrific I vowed to do it again this time. Joining others in a back country tour of the beautiful scenery using a capable off-road icon is one of the better ways to see Sedona that doesn't involve hiking boots and blisters. I found the Pink Jeep folks to be pleasant, knowledgeable and to be folks who really enjoyed their jobs.
Yes, there are other off road tour companies now but Pink Jeep is the one who has been the benchmark and they just do a great job. Some of our crew (I went for a family reunion) went with another company and just weren't impressed. I can't recommend the Pink Jeep tour more highly. But it's not the only way we non hiking folks can see the area.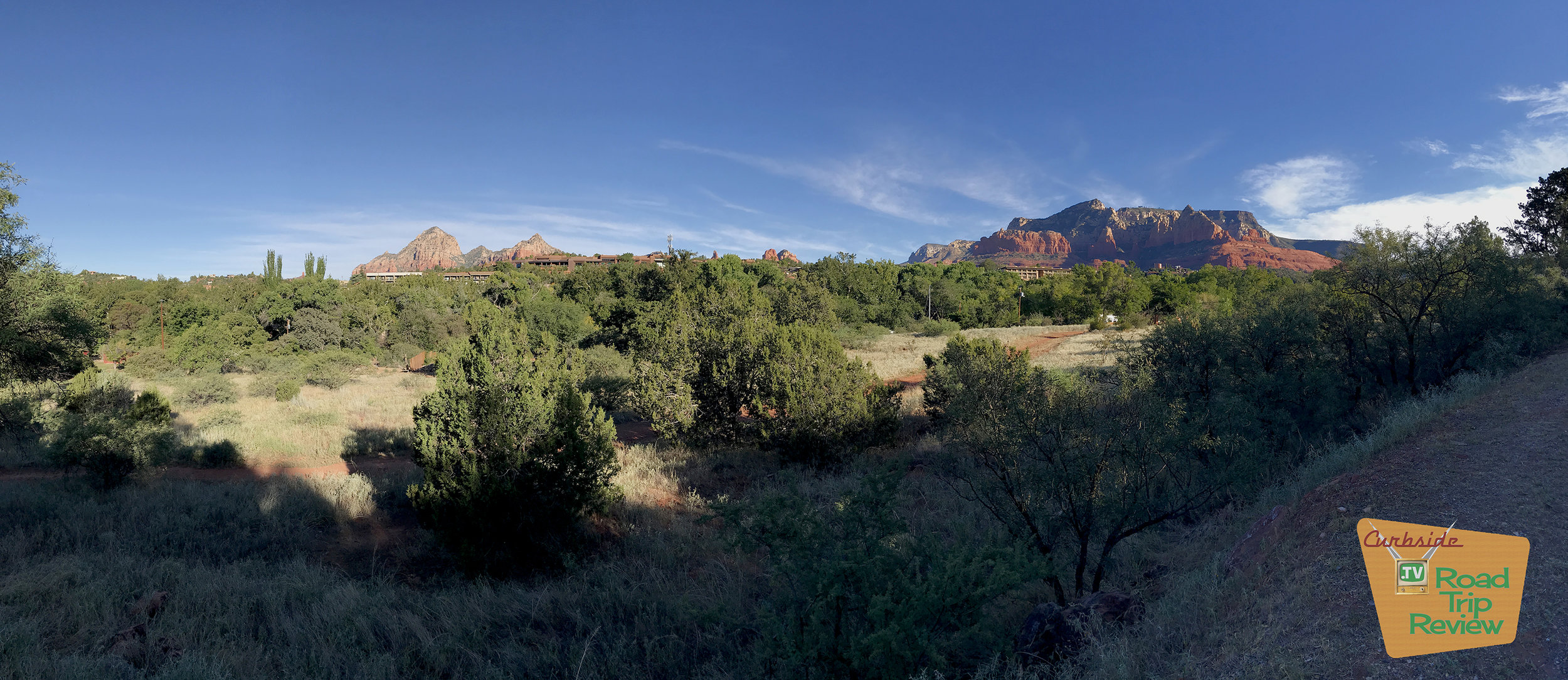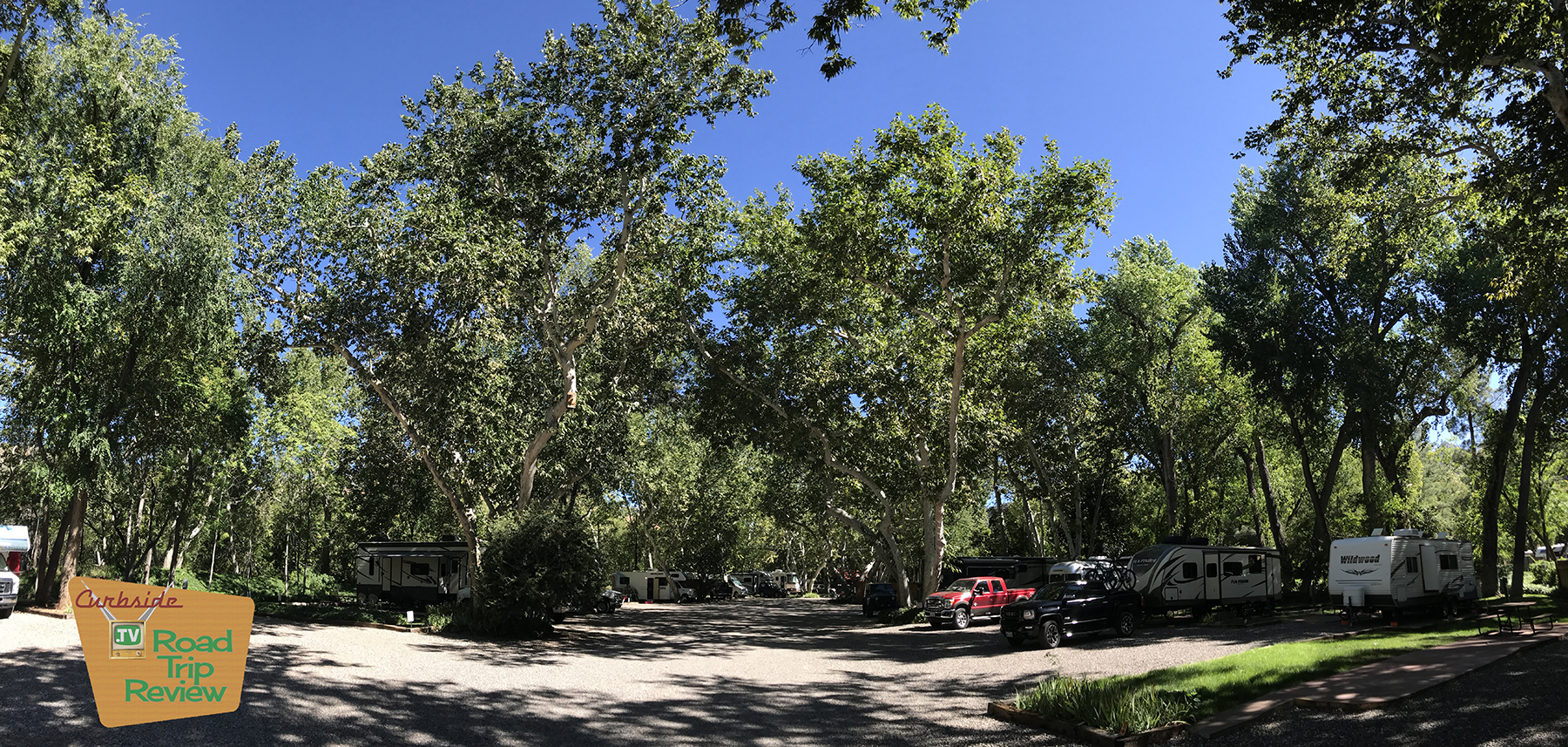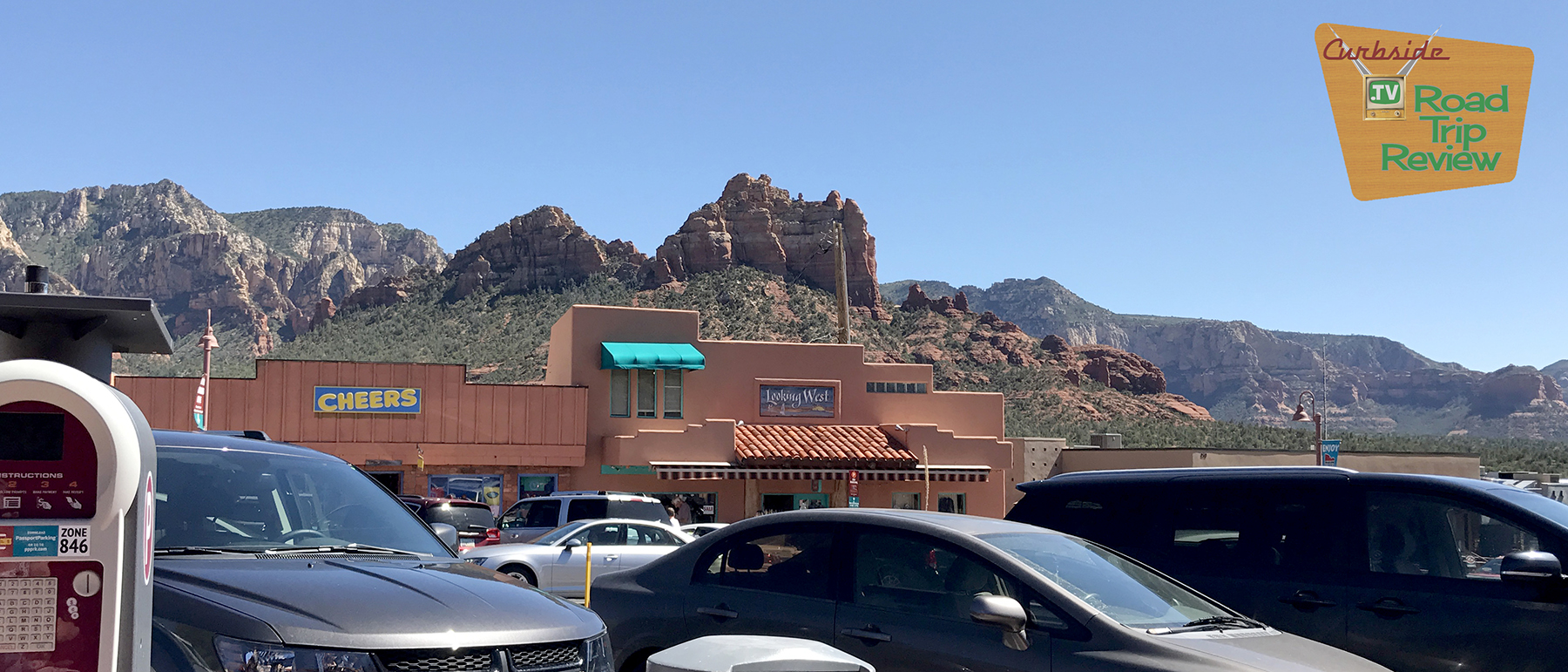 Red Rock Magic Trolley
I also took the Red Rock Magic trolley tour and enjoyed it thoroughly as well. For $25 you sit in a trolley bus vehicle and get to tour the countryside, although you obviously aren't doing any off roading in this vehicle. A knowledgeable tour guide tells stories of the hills, the vortexes, the native American population and more and you spend 90 minutes filling your phone with beautiful images and hearing about some spots you'll want to revisit on your vacation. In fact I wasn't aware of the Sedona Heritage Museum and Sedona's apple farming history.
Sedona Heritage Museum
Surprisingly Sedona was once apple country with the climate proving itself just right for growing apples. You can experience this apple history at the Sedona Heritage Museum where autonuts will love the vintage fire truck and history fans will love the tales of apple farming along with a number of great displays of vintage apple farming equipment. There are even remnant apple trees that are producing apples in front of the museum.
Downtown Sedona
Let's face it, Sedona is a walking town. It's also sort of a big, outdoor, beautifully decorated shopping mall. But there are some neat things to be had there including shirts dyed with the red dirt from the area, a lot of jewelry and other things you'd expect in a western style town and several eateries.
The entire town is a haven for artists so you'll find that sculptures and art are as common as incredible views there. This is a town that is a picture post card at every turn where you'll be grateful for site from the moment you wake up. From natural beauty to man-made art your eyes will thank you for this getaway. As will your taste buds, especially if you like ice cream.
Black Cow Cafe
Right in the heart of the downtown shopping area is the Black Cow Cafe where the owners make their own pies and ice cream daily. If the Andy Griffith show could come to life and be an ice cream parlor, this would be it. The ice cream is incredible.
You'd think I'd also comment on the pies but I was so enamored with the ice cream I never got a slice of pie. Which is one of the reasons I hope to return to Sedona soon. There are chain ice cream places in Sedona - this is the one that makes their own including prickly pear ice cream. Just go already.
Coffee Pot Restaurant
While on the subject of food the Coffee Pot restaurant, in the shadow of the natural Coffee Pot rock formation, is another place your mouth will thank you for taking it. Breakfast is the hot tip here with 101 different omelettes to choose from including Elvis-inspired peanut butter and bacon and others. There are some great combinations and some that someone in your party will just have to try because, well, that's how they are.
RV Park in Sedona
We stayed at Rancho Sedona RV Park which is right on Oak Creek and is absolutely immaculately maintained. The price of $50 per night was worth every penny with spotless shower and bathroom facilities and beautifully-maintained RV sites. The park is also walking distance from the fancy Tlaquepaque shopping area, which I didn't go to, and a number of nice restaurants. Frankly, it's really walking distance from downtown if you're willing to hoof it but, again, I was feeling lazy.
One of the things I did notice - perhaps the owners of this park also invested in a sign making business because there were signs EVERYwhere.
What to Avoid
All over downtown Sedona are time share salespeople who promise you discounted tickets to all the things you'll want to do if you do something you don't want to do - listen to their timeshare sales pitch. No matter what you tell these well-dressed people, they still think you need to waste some of your hard-earned vacation on their lousy sales pitch.
This is how my family got the off-road package that they didn't enjoy, someone in the party sat through their boring presentation and they got some abbreviated and lousy off-road experience. Save your vacation for vacation and pay full price for your tickets so you get the whole experience.
Also, there are definitely times to go to Sedona and times to avoid. Because it's such a wonderful destination a lot of people want to experience this town and it has times of year where it's completely overcrowded. But there are also times of the year, such as after Labor Day when we went, where the weather was perfect and there were not that many people. Yet all the tour operators were still in full operation.
Bottom Line
Go to Sedona. You will love it. It's especially great for hikers who can get up close and personal with the incredible ruins left by previous cultures or see what mother nature is truly capable of when she's in a great mood. The people are nice, the prices aren't exorbitant and you can eat well and find some great beer and wine. I just left there and am already looking forward to my next trip and there will absolutely be a next trip.
Next time I think I'm going to try one of the helicopter tours as well and, hopefully, hone my hiking skills so that I can see more of the town up close. But it was still a great trip and well worth the 1200 mile drive.